Welcome!
Welcome to the journey of awakening consciousness! You are invited to step into the process of becoming Real, a state of being that exists outside of programmed illusions…a state of being that lives naturally within each of us and is the seat of our inner authority. This is a growing community of people who love this world we inhabit but are not limited to it. It is a community of expanded consciousness that walks with one sturdy leg in the physical world while acknowledging and exploring the many worlds we are surrounded by.
Since consciousness is at the root of all reality systems, and it is the nature of consciousness to create, the question becomes, What are you doing with your consciousness? We create as we go along, sometimes on purpose, most times by default, seldom realizing how powerful we are. Join us and wake up to the power of your own consciousness. Watch, read, listen, share, and get excited about who you are and where we are going!
Support Penny's work and join PATREON!
Welcome to the world of Penny Kelly! We are building a community of consciousness and by joining Patreon, you will be able to join the conversation that focuses on reversing arrested development, the truth about spiritual awakening, the potential and process of the Hero's Journey, the stages and pitfalls of awakening, as well as the many misconceptions around the expansion of consciousness.
We also explore topics that range from science, self-sufficiency, gardening, and health, to dreams, intuition, clairvoyance, and new worlds. All of us are dealing with the many challenges presented by our shift into a new paradigm, which is the fundamental framework for a new world. Many are feeling quite alone in this work. Don't be alone! Join those of us who are laying the groundwork for a new consciousness - because only a new consciousness can create a new human who, in turn, creates new world. These are exciting times!  Link to Penny's Patreon page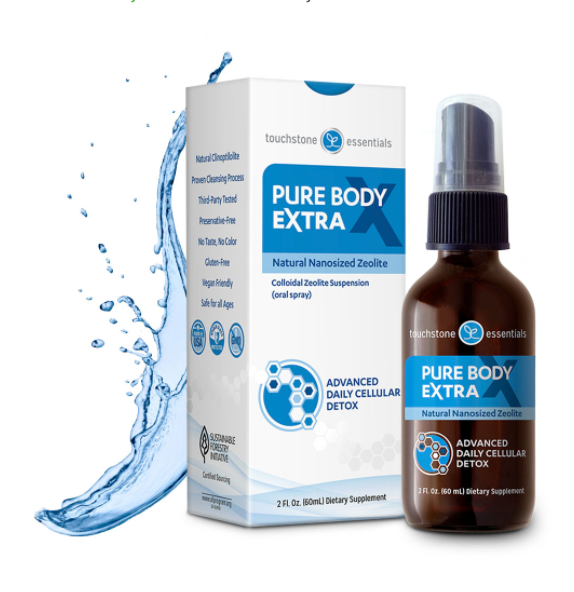 PROMO: Save $50
Get your first bottle of Pure Body Extra zeolite detox minus a $50 discount with FREE shipping!
Just subscribe, order the bottle of Zeolite. You can then cancel your subscription anytime if you don't want to continue. No strings attached.
Buy Now!
Share the Gift of Expanding Consciousness!!!